Deliver round-the-clock support and hyper-personalized experiences
Augmented Voice Intelligence for Travel and Hospitality
Delivering Measurable Business Outcomes
Up to
0
Automation of Your Customer Support Effort
Up to
0
Reduction in Operational Costs
Over
0
Customer Satisfaction Scores
Up to
0
Reduction in Average Handle Time
24/7 Support, No Conditions Apply
With Skit's Digital Voice Agents, provide round-the-clock support for customers who want their queries resolved. Allow them to access status updates, travel policy information and more, no matter the time of day, without compromising on service quality. Relay important updates to customers at appropriate times without having to wait for business hours. Augment your human agents' schedules by letting the digital voice agent take control during late hours and holidays.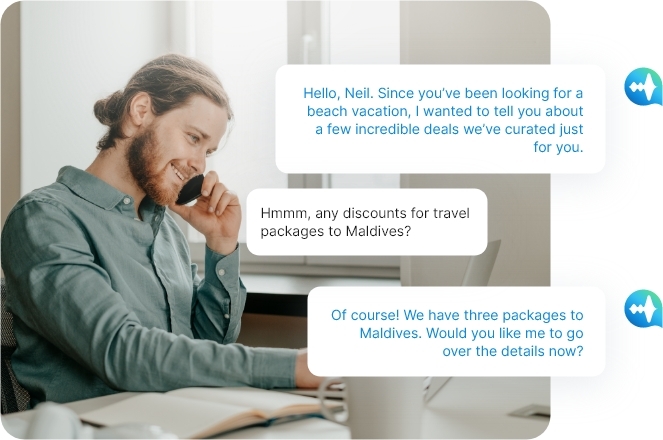 High-Performing Hyper-Personalized Experiences
Right from evaluating travel options and packages to post-travel feedback, understand your customers' tastes and deliver truly personalized travel experiences. Leverage powerful data across their travel history, search data and travel preferences to unearth insights into what they're looking for. Keep up with customer expectations and deliver top-notch experiences that bolster high customer loyalty and CLTV.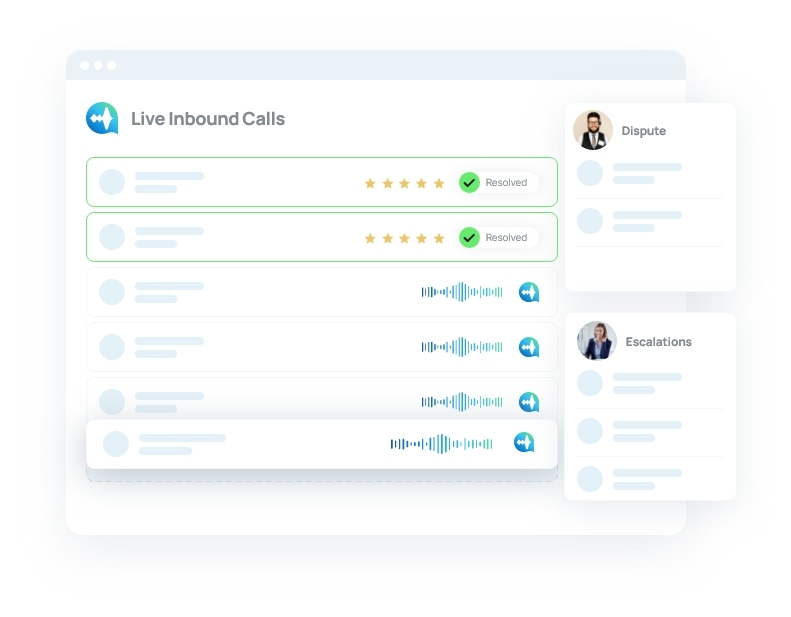 Elastic Support That Rises To Meet Surges
Say hello to a human-AI collaboration that will keep your support levels high, even in times of call surges. Be it a service disruption or any other event that brings in high call volumes, Skit's Digital Voice Agents can handle the challenge—from reassuring thousands of customers to sharing important information with them. This allows your human agents to handle complex situations without being overwhelmed. The digital voice agent also ensures that your customers get waitless support, leading to higher customer satisfaction.
Grow Your Business
with Voice AI
Round-the-Clock Customer Support
Faster Resolution and Turnaround Times
Improved Customer Satisfaction
Cost Optimization
Tailor-Made Solutions for Travel and Hospitality
Lead Generation And Qualification
Account Management And Loyalty
Booking Management
Billing And Payments
Personalized Travel Planning And Offers
Customer Support
Customer Feedback
Proactive Alerts, Reminders And Information
The ability to connect with Axis Bank's core technology is complex and therefore we wanted a partner who is willing to be agile, flexible to work with us and develop this product to suit our environment.
Learn More About Voice AI
for Retail and E-Commerce
Contact Center Modernization. Augmented by Voice AI.
Get started with the AI-powered augmentation of your customer service efforts today.