Blog
Voice AI for E-Commerce: Reimagining the Customer Experience
Himanshu Gupta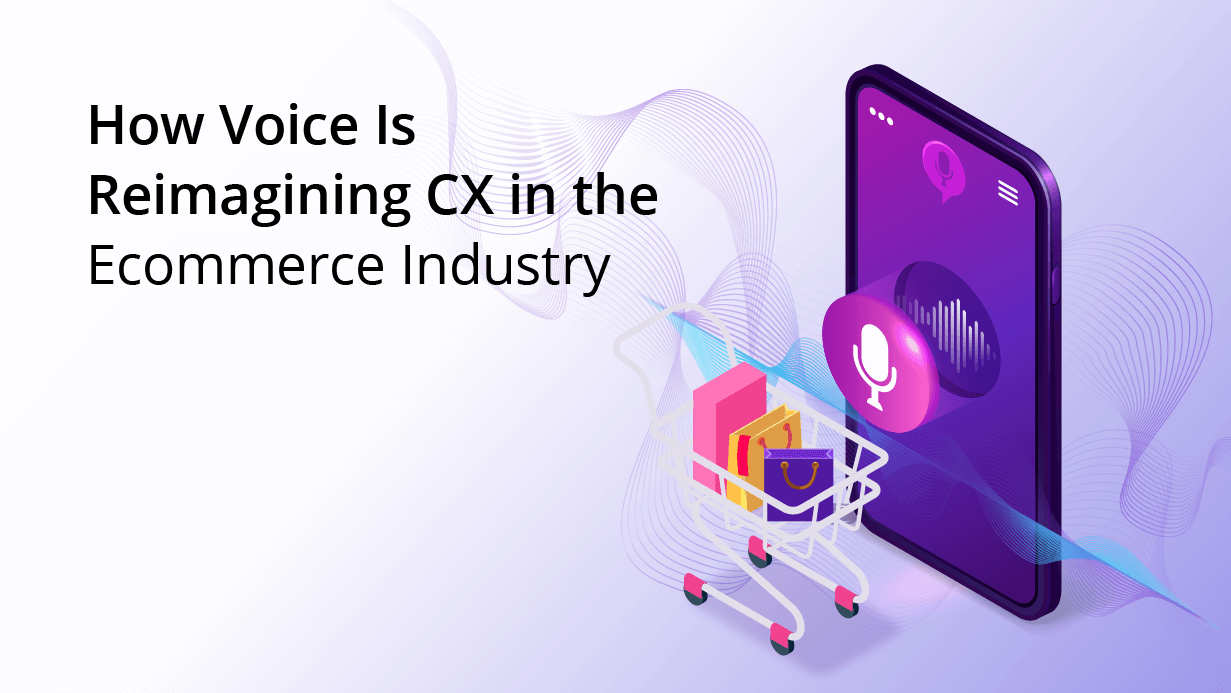 The Ecommerce sector is the fastest-growing sector in India and is expected to grow to US$ 200 billion by 2026 from US$ 38.5 billion in 2017 (IBEF). Most of the growth can be attributed to the rise of online shoppers due to increased smartphone and internet usage. In fact, according to a report, the number of active internet connections in September 2020 was 776.45 million.
The pandemic and social distancing have further accelerated the usage of online shopping apps like Amazon, Flipkart and BigBasket. The beauty and wellness category, for example, saw volume growth of more than 130% during the pandemic, according to a report by Unicommerce.
But the increasing growth has posed multiple challenges for the Indian ecommerce companies, including stiff competition and the demand for a frictionless and superior online shopping and customer experience.
CX in Ecommerce
In Ecommerce, CX is a combination of all the experiences across the customer journey, right from when the customer installs the application/visits the website to product returns/refund.
Today, every company is obsessing over creating delightful customer experiences and it's for all the right reasons. Take the example of the ecommerce giant, Amazon, which has been successful in providing customers with the best experience for multiple years now. It is also a leading company in the American Customer Satisfaction Index (ACSI) in the category of Internet Retail.
With increasing demand and customer needs, technology has a critical role to play in helping companies achieve customer experience goals. Let's take a look at voice technology and how it's transforming CX for the ecommerce industry.
Rise in voice technology
Today, voice technology has become an integral part of our lives. We use it right from playing our favourite music track, switching on lights to ordering a product online. Companies have also been very quick in leveraging it to provide a personalized customer experience across the customer funnel.
Ecommerce companies, for example, are using AI-powered voice assistants for everything including triggering personalized product recommendations, creating a shopping list, tracking order status and raising a complaint. It's as easy as saying "Hey Alexa, add tissue papers to my cart".
According to a Capgemini Report, "By 2022, for each activity across the ecommerce consumer journey, the consumer uptake of voice is expected to increase by 15 percentage points or more compared to today's levels."
Here's what consumers are performing using voice assistants –
51% of users research products
30% of users track a package
18% of users contact support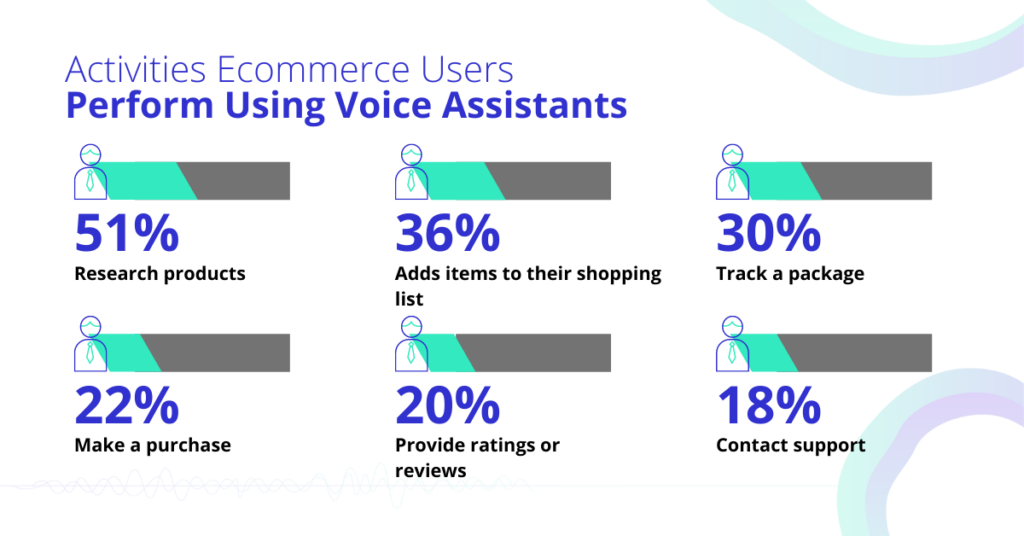 Let's look in-depth at how voice is impacting a typical customer journey and assisting companies in providing personalized customer engagement and faster service.
Increase in Voice Commerce
Imagine having a dedicated salesperson guiding you through a product purchase at the comfort of your home. Sounds too good to be true?
Today, with voice commerce you can do exactly that. You can speak with a voice assistant to buy a product without browsing through the web or opening a shopping application on your phone. Just as you check the weather on your phone using voice commands, you can ask questions, check ratings, product details and more.
While there are multiple advantages, the biggest one for voice commerce is convenience. This helps consumers save time and maximize ease. Juniper Research forecasts that voice commerce will be over USD 80 billion by 2023.
Voice AI for customer engagement and support
The customer journey for any ecommerce customer is very complex and involves multiple touchpoints, more than any industry. For example, on mobile, only 15% of the customers who've added products to their cart end up making a purchase. Cart abandonment is not something new to the ecommerce industry and they've been employing different strategies to tackle it including triggering emails and push notifications.
To further reduce cart abandonment and tackle other similar challenges, companies are increasingly adopting Voice AI solutions. For example, whenever a user abandons a cart, an outbound call can be automatically triggered to a customer after a certain period to understand the reason for cart abandonment. Depending on their response, ecommerce companies can take appropriate action. For example, if the customer was facing a payment issue, the company can suggest alternative payment methods and so on. This can drastically help in reducing the number of cart abandonment.
Similarly, Voice AI can help with customer reactivation, promote offers/new launches and update customers on product availability and price drops. When it comes to customer support, Voice AI can allow customers to raise complaints instantly, answer frequent queries and collect important feedback interactively.
Future of voice in Ecommerce & opportunities
The rise in the usage of voice-enabled devices in the recent past has clearly shown how comfortable consumers are becoming when it comes to engaging with conversational assistants. According to a report jointly released by Kantar Millward Brown and IBM, "There are already 33 million voice-enabled devices installed globally."

Apart from few challenges, voice technology is a game-changer for ecommerce companies. Be it voice commerce, customer engagement or support, voice has a huge role to play across the customer journey. When used at the right time and situation, it can create unforgettable experiences for customers.
This is a huge opportunity for ecommerce companies to reimagine their strategies and customer journey across different stages. By doing this, companies can not only enhance CX but also stand out in the competition.
Brands providing a good experience with their conversational bots are driving higher levels of customer engagement (Capgemini Report).
About Skit
Skit is an Augmented Voice Intelligence Platform, helping businesses modernize their contact centers and customer experience by automating and improving voice communications at scale. By enabling preemptive, intelligent problem solving and seamless live interactions, we have automated over 15 million calls for global enterprises across industries. We help our customers streamline their contact center operations, reduce costs, and also enhance customer experience and engagement.
Connect with us if you're interested in learning more about the platform and how it can modernize and transform your contact center.
---
Resources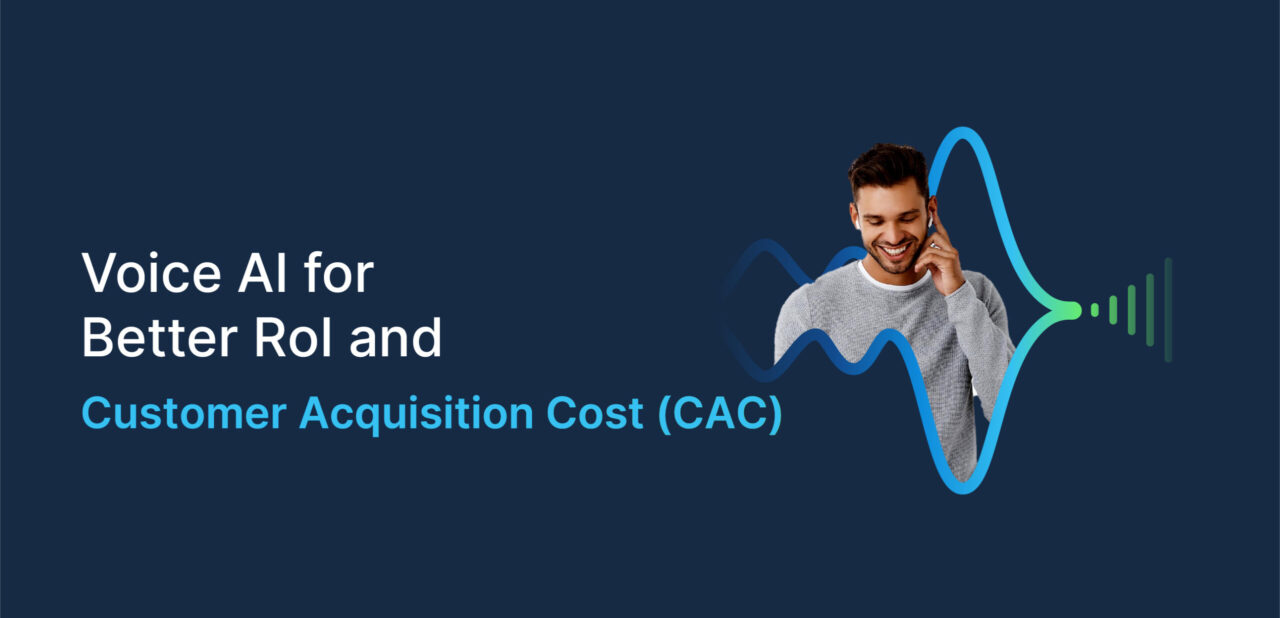 Blog
Why CFOs Must Consider 'Voice AI' for Better ROI and Customer Acquisition Cost (CAC)
CFOs see numbers such as ROI and behold the beauty hidden within them. Today, Voice AI is churning out such convincing stats that every CFO must consider investments in Voice AI in an amicable light. Business-customer interaction is a two-way street. Interestingly Voice AI solutions are ideal for both Outbound and Inbound calls. Companies are […]
Learn More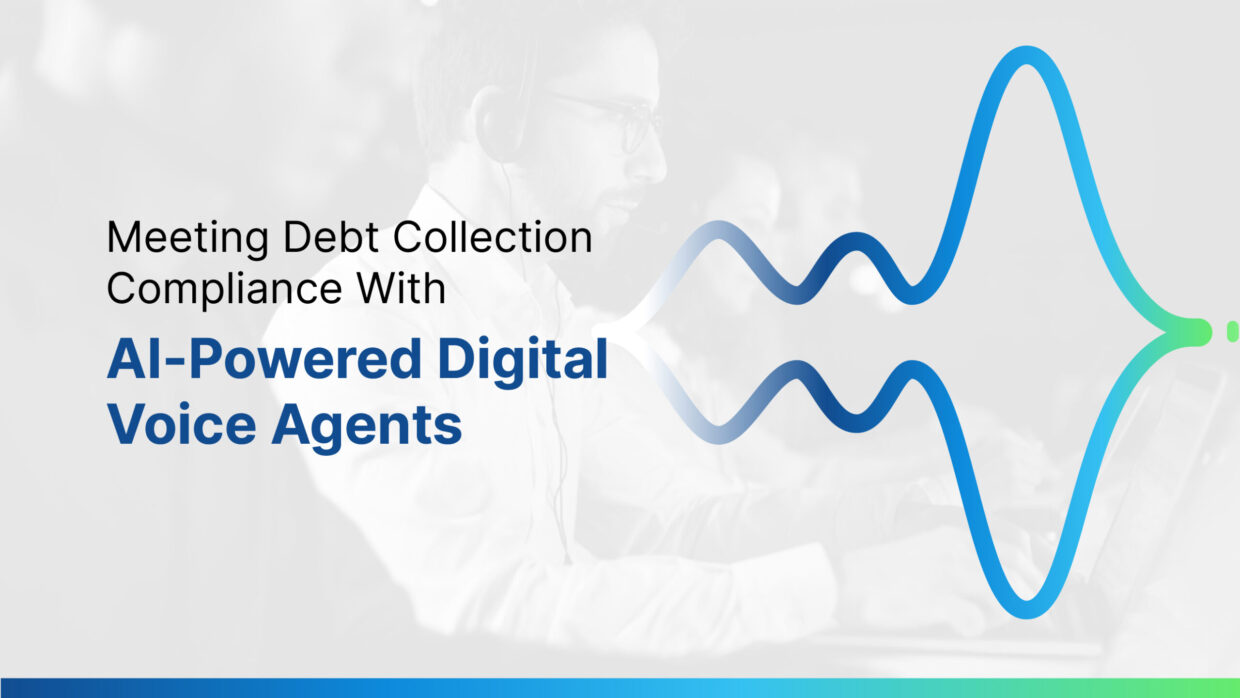 Blog
Meeting Debt Collection Compliance With AI-Powered Digital Voice Agents
Owing to far-reaching repercussions, compliance management has become an issue of gravitas. It's a challenge of change. Often, frequent regulatory changes create ambiguity for collection agencies. For instance, Regulation F of the Consumer Financial Protection Bureau (CFPB) came into effect on November 30, 2021, and is the most significant debt collection rulemaking. Any creditor–either the […]
Learn More