Blog
Why NBFCs Need Voice AI To Create Differentiated Customer Experiences
Himanshu Gupta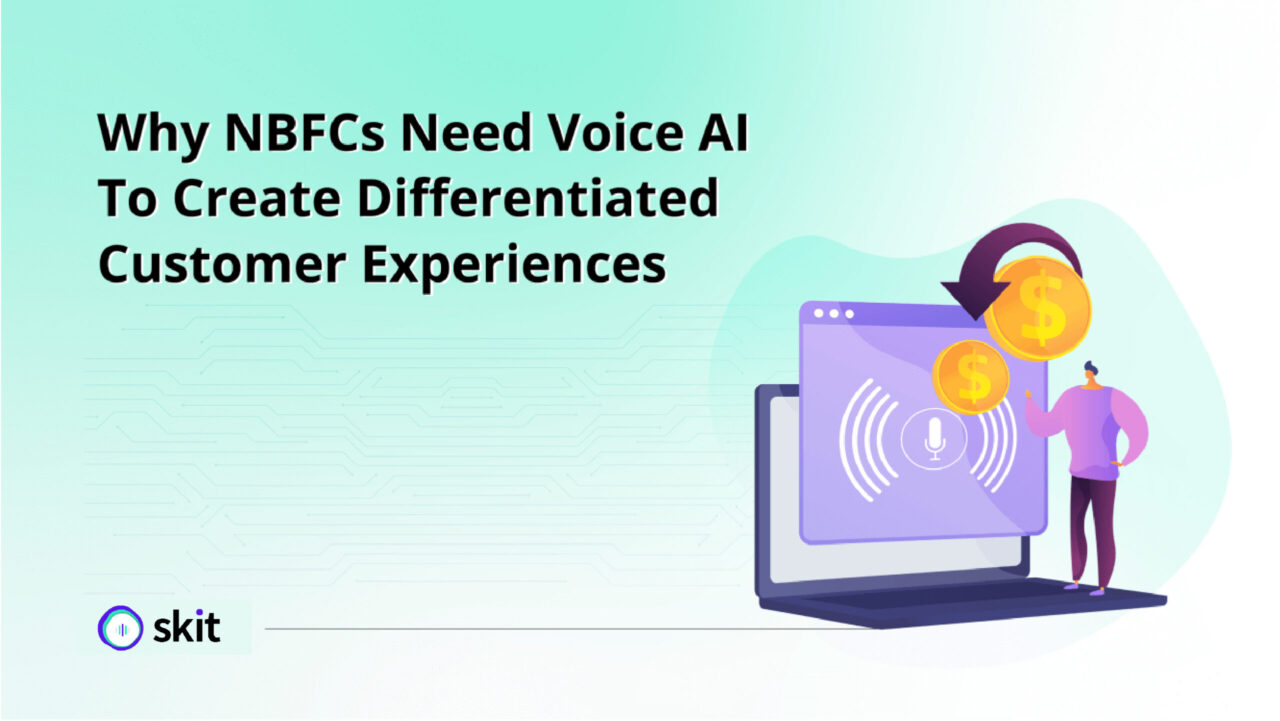 Today, non-banking financial companies (NBFCs) are a major force in financial inclusion by offering credit to underserved retail, small businesses and consumers in India. The industry has seen phenomenal growth in the past few years and is expected to grow by 9.5% in FY22. They play a critical role in the development of core infrastructure, employment generation and in helping the weaker section of the society financially. NBFCs have, in a lot of ways, has been instrumental in filling the gap in credit availability that has existed in India for so many years.
According to PwC, NBFCs have outperformed banks in new credit deployment. The ability to scale faster, customize rigid policies and continuous experimentation with the latest technologies has played an important role in their growth.
NBFCs have a deep understanding of different customer segments which is extremely critical for them to be able to effectively attract, convert and serve customers in a personalized manner.
Since the beginning, NBFCs have leveraged technology to streamline their operations and become more efficient. In the past few years, they've also heavily invested in data analytics and Artificial Intelligence (AI) for improving the customer journey and enhancing the customer experience – eSignature, eKYC (Know your customer), video chats, IoT-based data collection for connected cards, behavioural analytics and more.
Gaurav Chopra, Founder & CEO at India Lends said, " The Indian retail borrowing has evolved over the years and in this past year, a paradigm psychological shift has been observed in consumers' borrowing behaviour. This change resulted in a significant rise in demand for personal credit."
Growth Opportunities
Even with the increase in the disposable income of consumers and improved access to credit, India is far behind when it comes to the Credit to GDP percentage (refer to the graph below). This clearly illustrates the massive growth opportunity in front of them. Regulatory innovations, government initiatives and convergence of technology in the last ten years are a few of the main reasons for their consistent growth in India.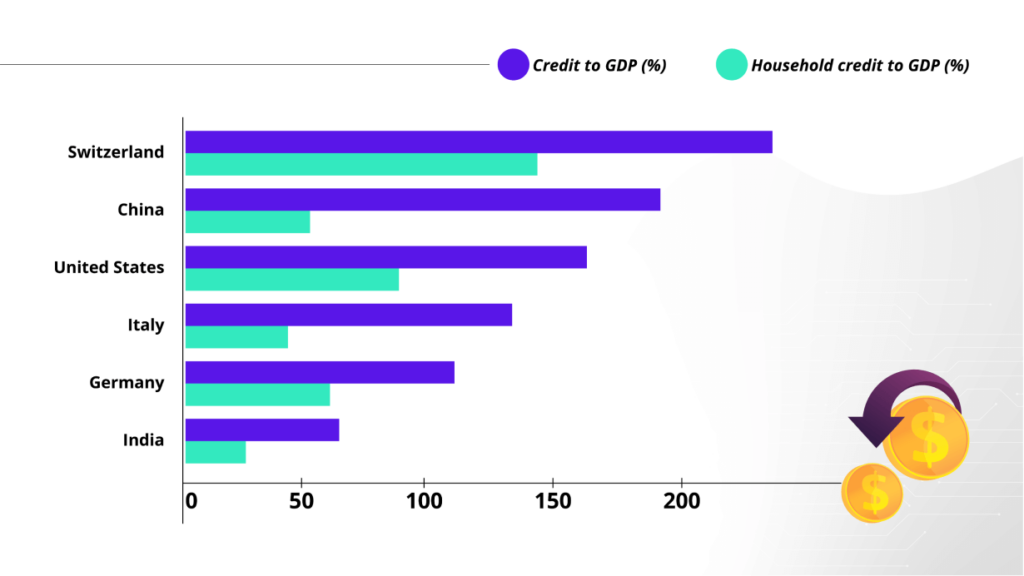 Reports say that the recent pandemic has further fuelled their growth as more people leverage contact-less and paper-less lending. It has also fast-tracked digital transformation for NBFC companies.
CX Challenges for NBFCs
Despite the robust growth, NBFCs are facing challenges due to different factors, the primary ones being the increasing competition from new Fintech companies and increasing demand for a superior customer experience. In this article, we look at four customer experience challenges NBFCs are facing and their solution:
Identifying the Right Opportunities
NBFCs generate a prospective customer base through different channels, be it through the website, partnerships, or inbound calls. While on the outset all the leads might seem good opportunities, in most cases only a few are valuable. Support agents usually end up wasting their important time by speaking to the wrong leads. This greatly impacts conversions and agent's productivity.
To solve this problem often brands outsource their lead qualification to a third-party agency. However, this only ends up creating additional challenges. Further, since brands have little to no control over the communication it poses a huge risk to the CX.
Also, checking the prospect's interest level is not enough. A person might be interested in taking a loan but if he fails to meet even one of the eligibility criteria, he's disqualified. Usually, this is verified by an agent manually over call and by going through the submitted documents.
Solution
One very effective and scalable way to automate prospective lead qualification is by leveraging voice bots. Before going deep into how they can help, let me talk a bit about voice bots and how they work.
Powered using Voice AI, voice bots can converse with customers in a natural and multi-turn conversational style. The experience is very human-like. Voice bots can allow you to engage with your customers 24*7 in a scalable manner.
Whenever a new prospect enters the CRM, voice bots will make an outbound call to explain about the product, collect important information and check their interest levels. It also answers common questions around the product and suggests other alternatives too. All this information is captured and the prospects are tagged as interested and non-interested. Depending on the interest levels, agents prioritize their engagement with the lead. In case, during the call, a prospect wants to connect with an agent, it can make seamless handovers too. The voice bot can further qualify the prospect by checking their eligibility. This can be done by asking multiple questions to the prospects.
Apart from lead qualification, voice bots ensure that all prospective customers are engaged quickly. Lead response times are critical because the sooner you respond to a lead (if it's qualified) the higher the chances of conversion.
It also provides brands with important customer insights and other data that can help them understand the performance of different channels.
Creating a good onboarding experience
Most NBFCs struggle with customer retention. They're failing to build trust among their users and a lot has to do with customer onboarding. While often overlooked, welcoming the customer and explaining important clauses plays a huge role in creating a good first impression. This is especially important in an industry where the number of customer touchpoints is very few.

However, calling each customer and onboarding them is a mundane and resource-intensive process. With limited bandwidth, companies find it impossible to assign agents specifically to onboard customers.
Solution
A scalable way of welcoming and onboarding customers is through voice bots. They can automatically trigger calls to customers and explain the product, answer common questions, and more. Further, if a customer doesn't pick up the call, the bot can intelligently re-schedule the call. By automating the complete process, voice bots free up agent bandwidth without compromising on customer service quality.
Thus, Voice AI can not only help enhance the onboarding experience for customers but also contribute to major cost savings.
Streamlining Collections
Every NBFC in the lending space is continuously trying different strategies to streamline its collection process and make it more efficient. The primary challenge NBFCs face is in reducing the number of defaulters. To ensure customers make timely repayments, they greatly depend on reminders across different channels and phone calls. In fact, the most common reason for missing a repayment is not receiving any reminders.
Let's learn how the process of repayments can be further streamlined for scalability and efficiency by leveraging the right technology.
Friendly Reminders for Repayments
While often underutilized, triggering reminders a few days before the repayment greatly helps in reducing the number of defaulters. By reminding them in a timely fashion, customers can ensure that their account has sufficient account balance for payment deduction thereby saving them from the unwanted hassle and late fee charges.
In case the customer wishes to pay instantly, the voice bot can also trigger an SMS notification with a payment link. Further, when a customer is busy, voice bots can make follow-ups as well, reducing the number of defaulters.
Thus, Voice AI plays an important role in improving the debt collection metrics for NBFCs.
24/7 Customer Support
Responding to and resolving customer support requests quickly is everything. Customers today expect resolution irrespective of the day or time or whether it's a holiday. However, meeting these needs is a huge challenge for NBFCs.
Solution
Voice bots can help NBFCs provide round-the-clock support. So be it tracking claims or answering questions, voice bots can integrate with the internal systems and provide an instant resolution. Providing personalized support, enhances the CX and promotes brand loyalty.
Apart from this, voice bots can also be leveraged in the case of an unexpected spike to free up agent bandwidth.
Over to You
Both the new entrants and NBFC leaders need to consistently deliver great customer experiences and keep innovating by adopting new-age technologies for sustainable growth. Looking at the current state, there's a huge scope for improvement especially when it comes to traditional NBFC companies.
By leveraging solutions such as Voice AI, NBFCs can not only enhance customer experience but also optimize their operating costs and expand the value provided to customers.
About Skit
Skit is an Augmented Voice Intelligence Platform, helping businesses modernize their contact centers and customer experience by automating and improving voice communications at scale. By enabling preemptive, intelligent problem solving and seamless live interactions, we have automated over 15 million calls for global enterprises across industries. We help our customers streamline their contact center operations, reduce costs, and also enhance customer experience and engagement.
Connect with us if you're interested in learning more about the platform and how it can modernize and transform your contact center.
---
Resources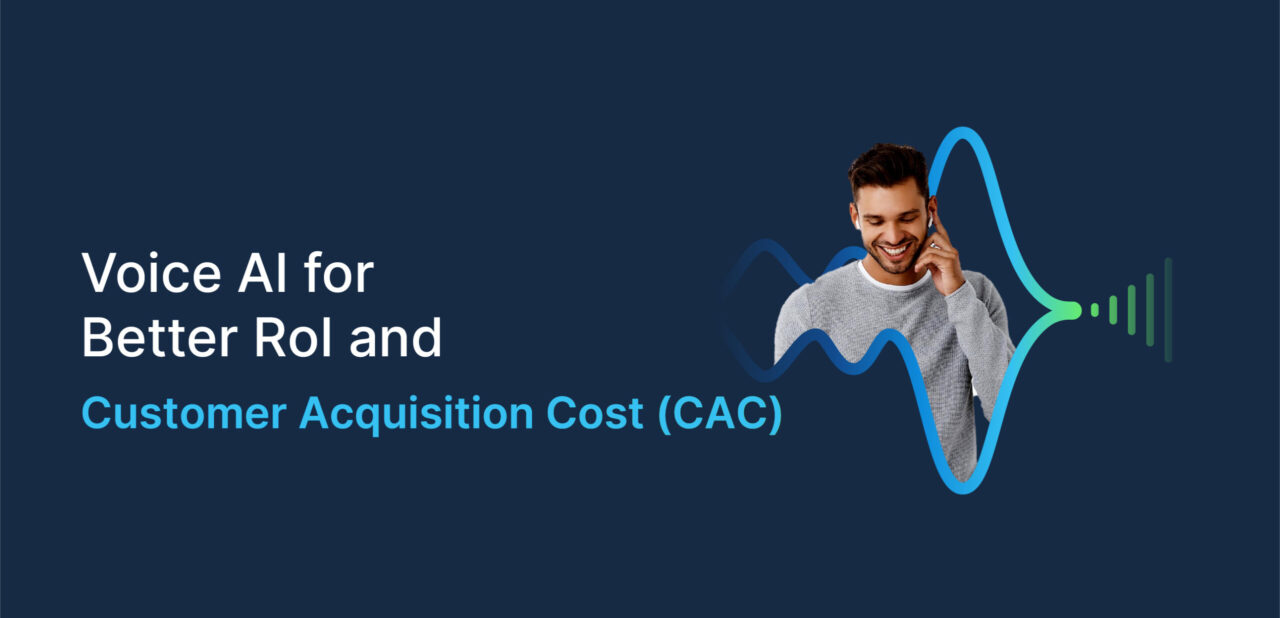 Blog
Why CFOs Must Consider 'Voice AI' for Better ROI and Customer Acquisition Cost (CAC)
CFOs see numbers such as ROI and behold the beauty hidden within them. Today, Voice AI is churning out such convincing stats that every CFO must consider investments in Voice AI in an amicable light. Business-customer interaction is a two-way street. Interestingly Voice AI solutions are ideal for both Outbound and Inbound calls. Companies are […]
Learn More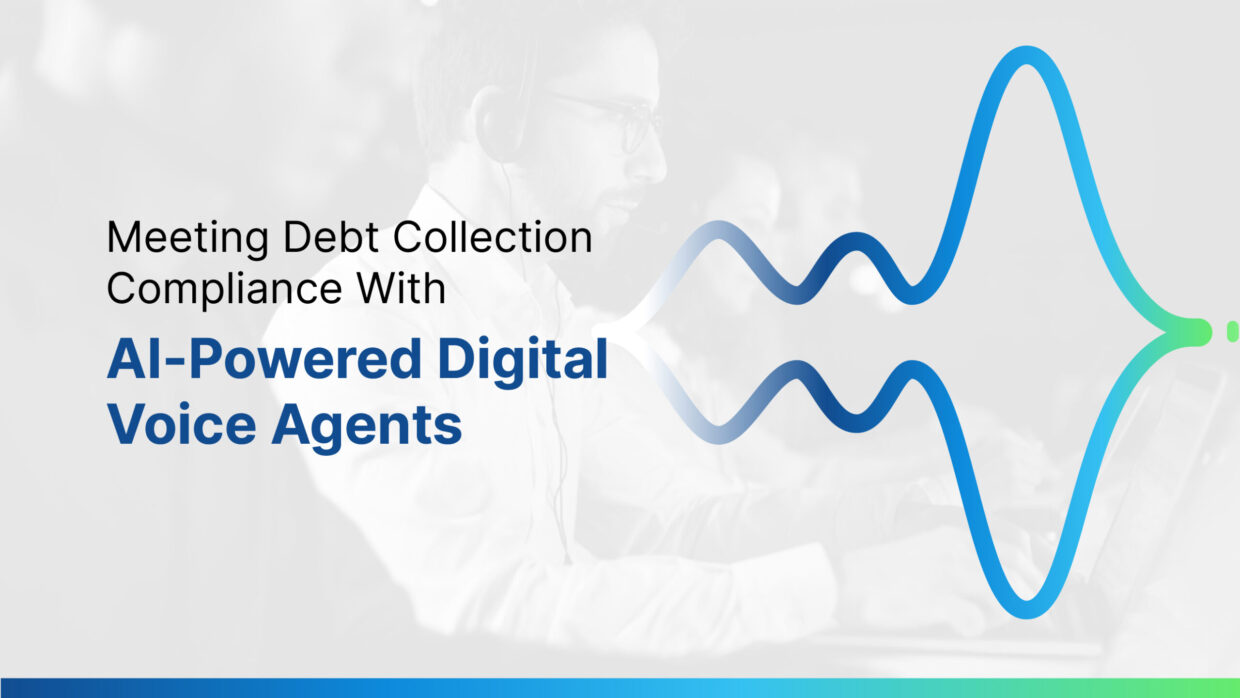 Blog
Meeting Debt Collection Compliance With AI-Powered Digital Voice Agents
Owing to far-reaching repercussions, compliance management has become an issue of gravitas. It's a challenge of change. Often, frequent regulatory changes create ambiguity for collection agencies. For instance, Regulation F of the Consumer Financial Protection Bureau (CFPB) came into effect on November 30, 2021, and is the most significant debt collection rulemaking. Any creditor–either the […]
Learn More