Make customer delight your gameplan for increased brand loyalty and higher revenue
Augmented Voice Intelligence for Consumer Durables
Delivering Measurable Business Outcomes
Up to
0
Automation of Your Customer Support Efforts
Up to
0
Reduction in Operational Costs
Over
0
Customer Satisfaction Scores
Up to
0
Reduction in Average Handle Time
Give Customers Round-The-Clock Support
Provide 24×7 personalized customer support with the speed and convenience your customers expect. Automate frequent requests and give your human agents the time needed to nurture customer relationships. Where human intervention is needed, use intelligent call routing for smooth handovers, effortless escalations and seamless customer journeys.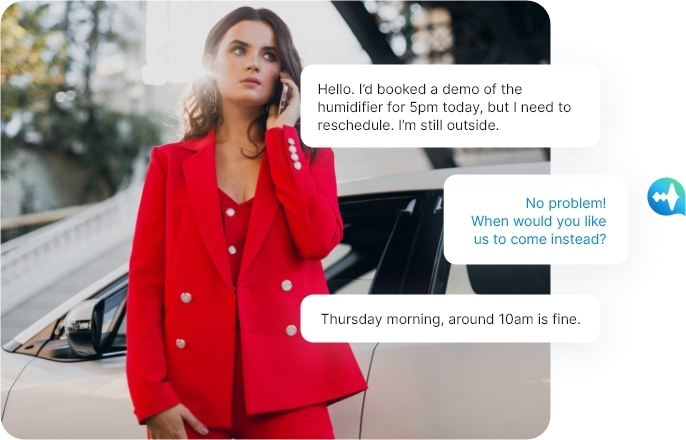 Automate Scheduling Across The Customer Lifecycle
From setting up a demo in the evaluation stage, to scheduling their preferred timing for delivery and installation, to regular service appointments, customers can make and modify appointments with Skit's Digital Voice Agent. With these tier 1 calls automated, agents can use their time perfecting their pitch, building customer relationships and planning the right upsell motions.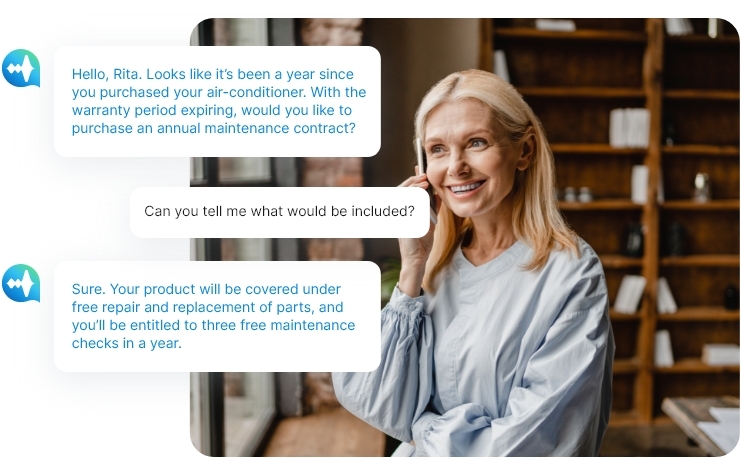 Put Renewals And Retention On Autopilot
With Skit's Digital Voice Agent, set up a robust renewal and service reminder schedule so that customers can stay on top of their annual maintenance contracts (AMC). Delight your customers with proactive outreach, and see a significant uptick in overall revenue by leveraging Voice AI for your customer retention efforts.
Grow Your Business
with Voice AI
Round-the-Clock Customer Support
Faster Resolution and Turnaround Times
Improved Customer Satisfaction
Cost Optimization
Tailor-Made Solutions for Consumer Durables
Lead Generation And Qualification
Document / Data Collection & Verification
Scheduling Demos / Delivery / Installation / Service
Customer Support And Troubleshooting
Service Compliance
Proactive Outreach And Reminders
Upsell/Cross-Sell
Customer Feedback
The ability to connect with Axis Bank's core technology is complex and therefore we wanted a partner who is willing to be agile, flexible to work with us and develop this product to suit our environment.
Learn More About Voice AI
for Retail and E-Commerce
Contact Center Modernization. Augmented by Voice AI.
Get started with the AI-powered augmentation of your customer service efforts today.