Blog
Voice AI in Financial Securities for Improved CLTV
Himanshu Gupta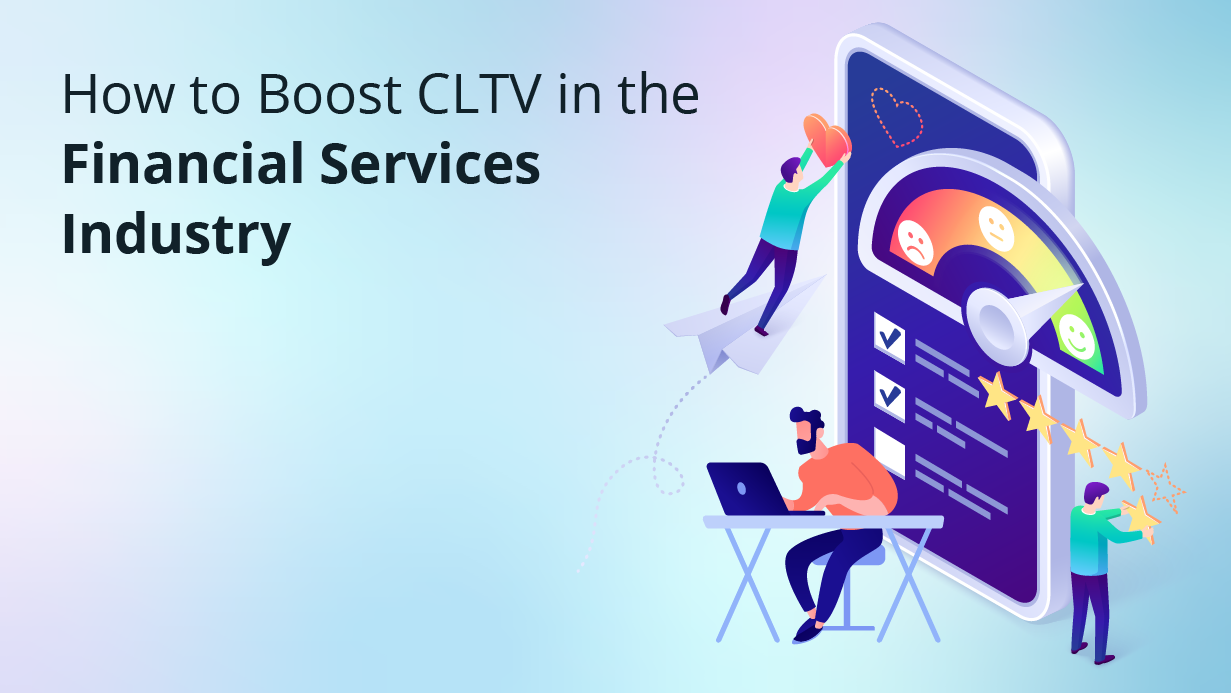 The global brokerage industry is growing at a CAGR of 4%. The unprecedented growth of the brokerage industry especially in the developing economies, improved financial awareness and digital-friendly services have made customer acquisition easier. However, brokerage firms both traditional and digital-first are facing a hard time with customer activation and retention. This is due to multiple reasons including increasing competition and demand for a seamless customer experience.
To get a positive ROI from customers, financial services companies like brokers/AMCs need to focus on increasing their lifetime value. Compared to banking or insurance, buying a stock or a mutual fund can seem overwhelming and complex, especially for first-time customers. Hence, for financial services companies, it's not only important to onboard customers smoothly but also proactively support them and resolve their challenges across their lifecycle.
According to a study by Bain & Company, a 5% increase in retention can lead to a rise in profit between 25% to 95%.
Let's look at a few customer experience strategies and advanced technologies that financial services companies can leverage to reduce customer churn and increase customer lifetime value –
Onboarding customers effectively
While attracting and converting customers have their own challenges, for companies, their ultimate goal should be to ensure customers get maximum value out of their platform, rather than just stop at customer acquisition. Inability to do that can directly lead to an increase in customer churn. This is why customer onboarding is so critical for any business. Research has shown that onboarding has a positive impact on the customer's willingness to leverage different products/services.
Through effective customer onboarding, companies should look at making customers comfortable with the platform and aware of all their products/services. This will ensure that customers can take appropriate action without facing any challenges. Again not all customers are the same. Hence, onboarding should be tailored according to different customer segments so that each one is able to reap the maximum benefit.
Here are few characteristics of a good onboarding program:
It's fast and simple
Easily accessible
Interactive
If you're having trouble segmenting users, you can leverage Voice AI. AI Voice bots that are built using sophisticated and advanced Artificial Intelligence (AI) algorithms can help you in triggering personalized calls to customers intelligently and asking them their past experience with financial services products, whether they'd be interested in getting additional help through a dedicated support agent and if they'd like to book a demo.
Customer satisfaction boosts CLTV
For companies to increase LTV, it's very important for them to build long term relationships with customers. In order for companies to achieve this, they need to ensure they provide customers with a great support experience consistently across all channels. A lot of times, the first impression of a company's support is enough for customers to create a brand perception.
Often times companies pay less focus on users once they're converted. But for business success, equal importance should be provided to each customer, irrespective of which stage they're in.
Customers are more likely to return to your platform when you resolve their queries timely and provide proactive support.
Collecting Feedback
To gauge customer satisfaction and ensure that improvements are being made to it consistently, companies need to collect feedback. This is critical in understanding the good and bad aspects and working towards improving them.
Traditionally companies have been using text, emails and manual phone calls to collect feedback. While these methods still work, financial services companies can also leverage the power of AI voice bots. With the ability to understand the context and intent and hold human-like conversations, the AI voice bot can collect feedback from customers in a personalized manner and also automatically reschedule calls to ensure the majority of the people are reached.
For example, a feedback call can be triggered to customers on the successful investment in a mutual fund.
Customer activation of dormant users
Even engaged customers can turn into inactive customers. This can be due to multiple reasons. For the financial services industry, it might be because the stock market is performing poorly, or they've incurred a huge loss, or because they've changed devices. Again, whatever the reason might be, companies should not consider them as lost, and instead, need to apply different strategies to re-activate them.
One effective strategy is to ensure companies need to stay relevant across channels including voice. They need to capture the top of the mind recall for these users so that customers know the platform to select when they're ready to take an action.
For example, alongside other communication, running exclusive promotional campaigns for dormant customers are a great way to bring users back to the platform. This can be performed across different channels like emails, SMS, phone and in-app notifications.
Similar to email campaigns, with advanced technologies like Voice AI, automated outbound call campaigns can be executed within a couple of minutes without any human assistance. Companies no longer need to invest in hiring call centre agents or an external agency for execution. AI Voice bots can automate outbound calls to reactivate dormant accounts and ask customers a set of questions to understand if they are facing any difficulty. According to the information that is collected, financial services companies can take appropriate action to bring the user back.
Cross Selling and Upselling
With so many products to offer ( equity, commodity, future & options, currency and mutual funds), an effective way for financial services companies to increase CLTV is through cross-selling and upselling customers.
While at the outset it might sound straightforward, upselling customers is a complex process and can only be beneficial when executed in the right way. Here are few tips to maximise the results from cross-selling and upselling:
Segmenting users before upselling and cross-selling is very important. Spamming users never helps in increasing conversions.
Timing also plays a critical role. Companies need to decide this according to the product a customer subscribes to.
The focus should always be on providing additional value to the customers.
Engaged and loyal customers are a great fit for upselling and cross-selling
The ultimate goal for financial services companies should be to closely monitor customers, understand their needs and meet them accordingly at the right time and in the most efficient and scalable manner.
Over to You
While adding new features and capabilities is important, for financial services companies to grow sustainably they need to shift their focus on improving the customer lifetime value. Measuring will not only help them get a true understanding of what's bringing customers back to the platform but also what's impacting the bottom line.
From the strategies covered in the article, it's clear that CX plays a huge role in customer retention. Hence, companies need to reimagine their customer strategy across different stages in their journey.
About Skit
Skit is an Augmented Voice Intelligence Platform, helping businesses modernize their contact centers and customer experience by automating and improving voice communications at scale. By enabling preemptive, intelligent problem solving and seamless live interactions, we have automated over 15 million calls for global enterprises across industries. We help our customers streamline their contact center operations, reduce costs, and also enhance customer experience and engagement.
Connect with us if you're interested in learning more about the platform and how it can modernize and transform your contact center.
---
Resources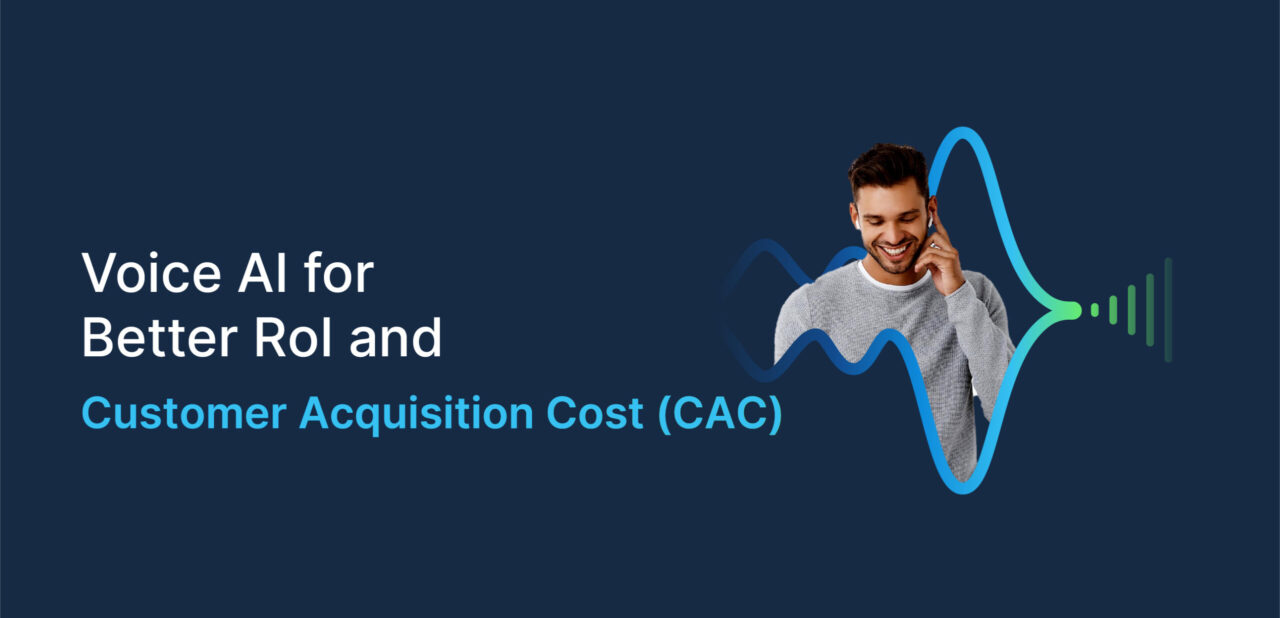 Blog
Why CFOs Must Consider 'Voice AI' for Better ROI and Customer Acquisition Cost (CAC)
CFOs see numbers such as ROI and behold the beauty hidden within them. Today, Voice AI is churning out such convincing stats that every CFO must consider investments in Voice AI in an amicable light. Business-customer interaction is a two-way street. Interestingly Voice AI solutions are ideal for both Outbound and Inbound calls. Companies are […]
Learn More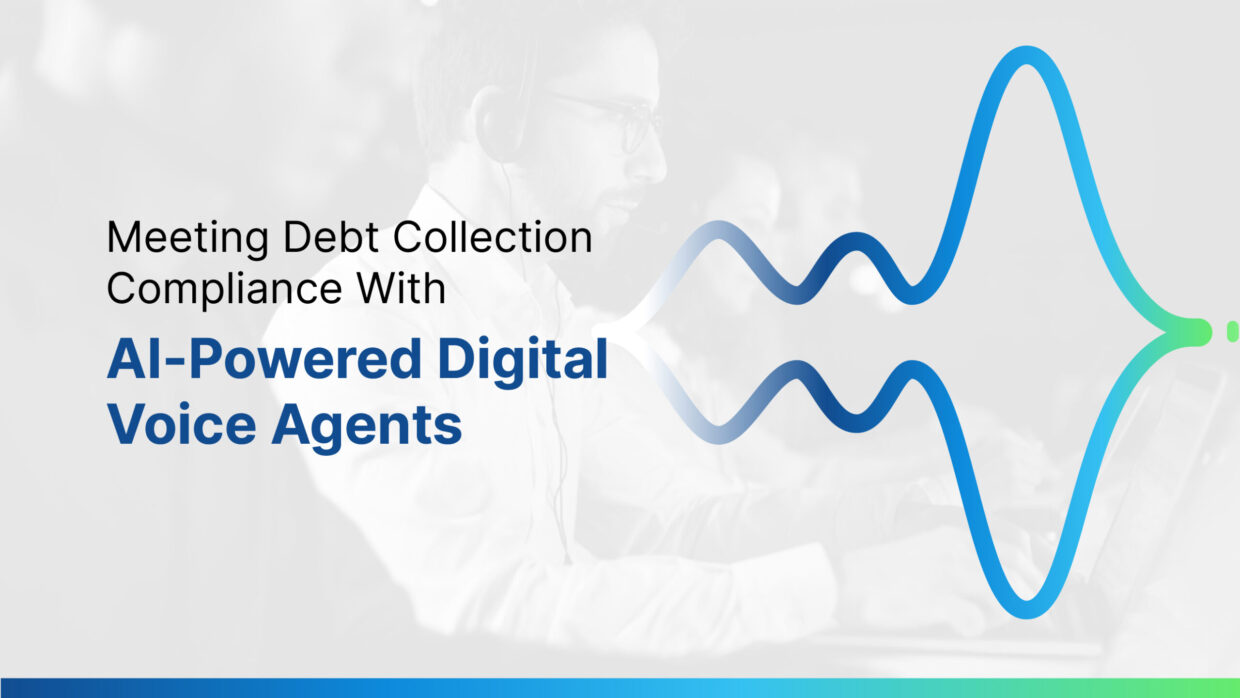 Blog
Meeting Debt Collection Compliance With AI-Powered Digital Voice Agents
Owing to far-reaching repercussions, compliance management has become an issue of gravitas. It's a challenge of change. Often, frequent regulatory changes create ambiguity for collection agencies. For instance, Regulation F of the Consumer Financial Protection Bureau (CFPB) came into effect on November 30, 2021, and is the most significant debt collection rulemaking. Any creditor–either the […]
Learn More