Blog
Why CX is the Next Disruptor in Financial Services
Himanshu Gupta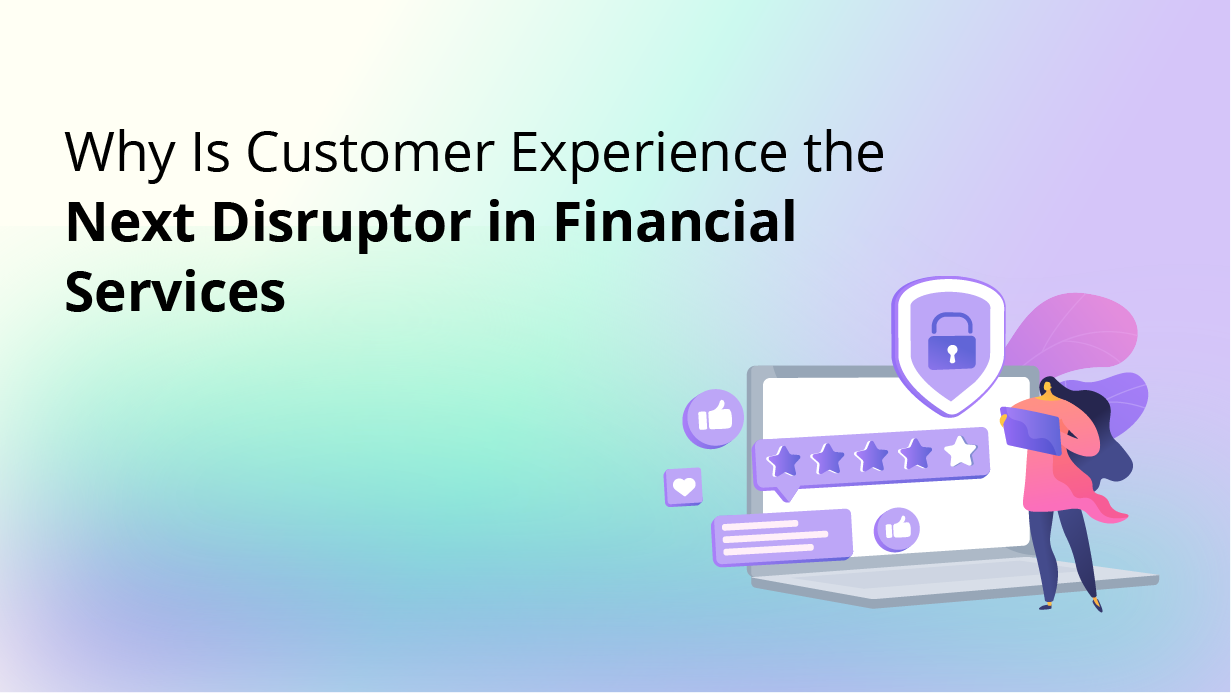 During the pandemic, financial services companies like brokers/AMCs saw a huge surge in the number of retail investors. According to Statista, Zerodha, India's largest stockbroker, has added over two million users in 2021, more than twice compared to last year.
According to Jonathan Craig (Senior EVP and Head of Investor Services, Charles Schwab), "A big part of this growth is Generation Investor — the large number of people who are bound together not by their birth years but by when they got started in their investing journey — who is now on a path to ownership and reaching their financial goals".
However, the pandemic is not the only reason for this growth; a simplified trading platform and low brokerage fees from financial services companies such as Robinhood and Zerodha have a lot to do with the increased surge in the number of retail investors, especially millennials & gen-z.
While the increased growth has significantly boosted key metrics including revenue, it has also brought up multiple challenges like investor engagement and improving customer lifetime value.
Technology is no longer the moat
Platforms like Zerodha and Robinhood disrupted the market with their flat-fee pricing model. This helped them grow rapidly and stand out from their traditional counterparts. They also leveraged new-age technologies and made their platforms fast and easy to use making it very easy for first-time investors to get started. However, with traditional companies changing their pricing models and improving their user interfaces, the seemingly strong moat is evaporating.
With so many alternatives in the market, switching platforms has become incredibly easy. It takes 30 minutes to open a new account and the same time to switch to another platform. This line sums up the current market situation and the competition.
Challenges that financial services companies are facing
Financial services companies customers' can be broadly classified into two buckets – first-time investors and experienced investors. Since most of the new users are first-time investors, the biggest challenges are around them. For starters, companies face a hard time seeing regular engagement on the platform, mainly driven by poor financial literacy. This leads to a high number of dormant accounts, as a norm, in the industry.
So, how can companies tackle these challenges?
The only way for financial services companies like brokers and AMCs to promote loyalty and increase customer retention is by providing a delightful experience across different touchpoints, every time. The hard truth is that CX will be the dark horse driving the growth along with technology.
CX across different stages in the customer journey
The pandemic did help attract users to the capital markets, however, engaging the user with the first investment and eventually retaining them is where the main challenge lies. Hence, it's critical for securities companies to reimagine the customer journey from start to finish.
For example, for the first investment, it's important for companies to –
Educate investors about the different products and services through interactive videos and webinars.
Provide them with suggestions according to their financial goals.
Nudge them intelligently over different channels to ensure they make their first investment.
In addition, they need to proactively support them and resolve their queries quickly. They'll also have to monitor their behaviour and usage and tweak their communication strategy accordingly.
Alternatively, for an active trader, their approach needs to be different. This is because their priorities are different. For example, in case of downtime, they can proactively inform customers about it rather than waiting for users to reach their support to raise concerns and ask additional questions. Similarly, they can keep them informed about important educational initiatives, newer products, and more.
Voice AI and its role in CX
The highest number of touchpoints when an investor usually interacts with a company is the inbound/outbound support centre, it should be an absolute priority for the winners to enhance this experience.
To enhance customer experience and improve customer engagement, several securities companies are adopting Voice AI solutions. AI voice bots that are powered using Voice AI are built using sophisticated and advanced Artificial Intelligence (AI) algorithms and have the ability to understand the context, intent, and hold human-like conversations.
Let's look at different ways securities companies can leverage it –
Streamlining inbound support
No one likes waiting on the IVR.
But why do we even have the IVR in the first place? Can we get rid of it?
Yes, we can!
Compared to other industries, support queries raised by investors are more time-sensitive and must be resolved as quickly as possible. Customers cannot afford to wait minutes to get a response. However, with the increasing number of support queries (due to the surge in new customers) and limited bandwidth, securities companies are facing a hard time resolving them within the promised time.
To fix this, companies can leverage AI voice bots. They can answer mundane support queries (like a/c status, upcoming SIP due date, current NAV, common questions around selling and buying stocks, etc) quickly while freeing up important agent bandwidth.
This allows more time for agents to focus on solving complex queries thus increasing customer satisfaction. A win-win for both.
Engage investors
AI voice bots can proactively nudge customers and notify customers about exclusive offers at the right time in a personalized manner to ensure that they transact regularly on the platform.
83% of customers are willing to share their data to enable a personalized experience (Accenture report).
Hence, since the new wave of users is first-generation investors (those who're starting their financial journey), it's very important to not only educate and constantly engage with them but also invest in crafting an exceptional customer journey, to retain their minds and wallet share.
What's next?
While there's a huge growth potential for the industry, increasing competition coupled with low customer retention rates are a few of the many challenges companies will have to tackle for sustainable growth. The only way they can solve this is by competing on the CX front by completely reimagining their customer strategy and providing an enhanced customer experience across different customer touch points.
About Skit
Skit is an Augmented Voice Intelligence Platform, helping businesses modernize their contact centers and customer experience by automating and improving voice communications at scale. By enabling preemptive, intelligent problem solving and seamless live interactions, we have automated over 15 million calls for global enterprises across industries. We help our customers streamline their contact center operations, reduce costs, and also enhance customer experience and engagement.
Connect with us if you're interested in learning more about the platform and how it can modernize and transform your contact center.
---
Resources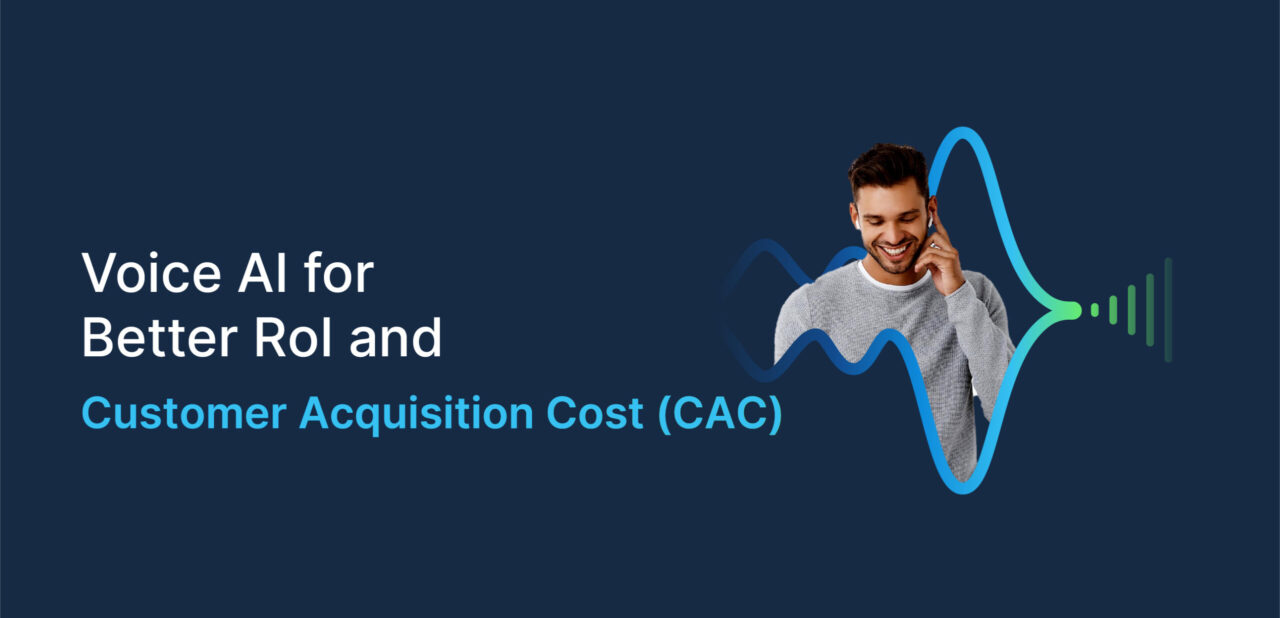 Blog
Why CFOs Must Consider 'Voice AI' for Better ROI and Customer Acquisition Cost (CAC)
CFOs see numbers such as ROI and behold the beauty hidden within them. Today, Voice AI is churning out such convincing stats that every CFO must consider investments in Voice AI in an amicable light. Business-customer interaction is a two-way street. Interestingly Voice AI solutions are ideal for both Outbound and Inbound calls. Companies are […]
Learn More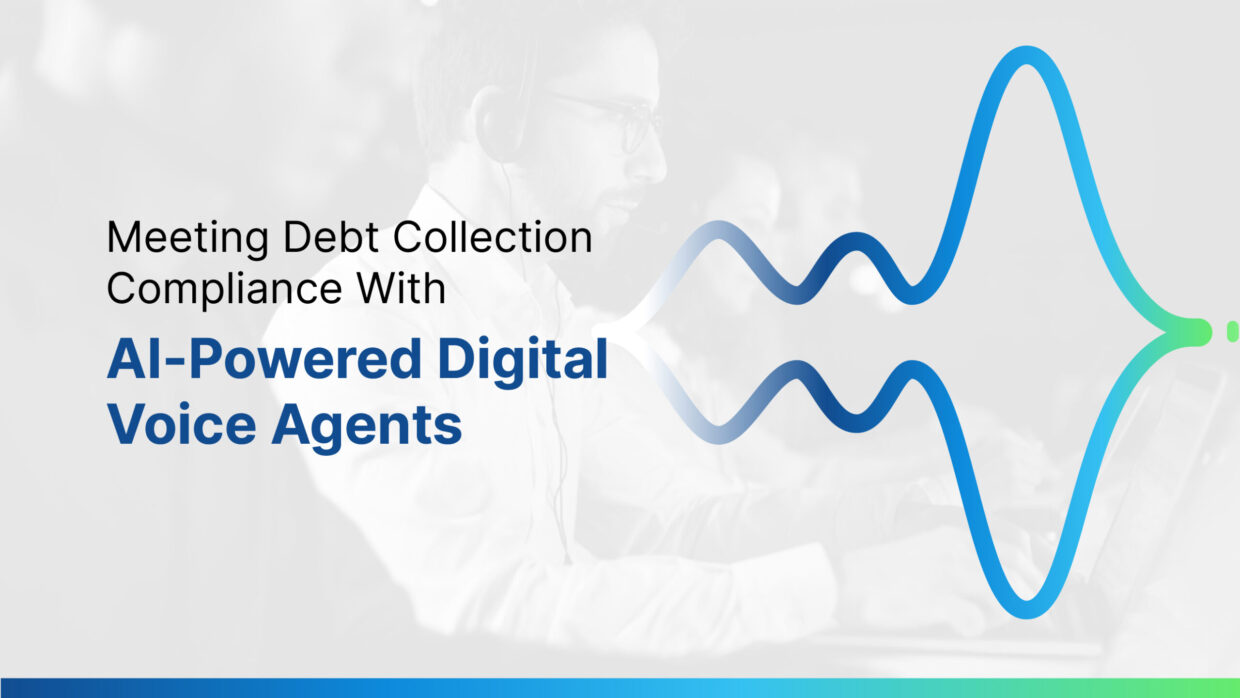 Blog
Meeting Debt Collection Compliance With AI-Powered Digital Voice Agents
Owing to far-reaching repercussions, compliance management has become an issue of gravitas. It's a challenge of change. Often, frequent regulatory changes create ambiguity for collection agencies. For instance, Regulation F of the Consumer Financial Protection Bureau (CFPB) came into effect on November 30, 2021, and is the most significant debt collection rulemaking. Any creditor–either the […]
Learn More